LipLase Lip Augmentation with  Noninvasive Laser Lip Plumping
Liplase lip plumping or augmentation is one of the most requested cosmetic treatments.  Women in the McLean and Fairfax area and surrounding DMV area are looking for ways to enhance their lips while keeping the natural look.  En Sante Clinic & Medical Spa' s Dr Adeline Coleman, board certified physician offers a less invasive approach to obtaining fuller lips for patients who want  an alternative to hyaluronic acid or dermal filler injected into their lips.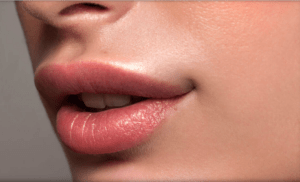 What is Lip Plumping or Augmentation with LipLase?
Liplase lip augmentation can be achieved with dermal filler or hyaluronic acids such as Restylane, Revanesse, or RHA, but the technique has limitations.  Lip injections can cause temporary bruising, and swelling or edema of the lips.  It also carries with it some risks such as infection and vascular occlusion.  The demand for lip enhancement has evolved over the years with women now looking for more natural results and less down time. Dermal fillers are injected with microcannulas to give the lips a soft, full look with less bruising but may have more swelling in the short term.  Dr Coleman has techniques and tools to minimize side effects from lip procedures, but LipLase offers even more benefits to women.
How Much Does Lip Augmentation with LipLase (Non-Invasive) Cost in McLean, VA
Our LipLase non-invasive lip enhancement treatments include exfoliating the lips with a gentle treatment, topical numbing for a better experience, and a post-treatment balm which applied for augmented results.  Treatments are tailored to each patient and so costs can vary however, treatment generally costs $950  for 6 sessions spaced 3-4 weeks apart.  
What Are the Benefits of Lip Augmentation with LipLase (Non-Invasive)?
No downtime

Non-invasive

Comfortable and less painful experience

Perfect for those who are uncomfortable with needles

Gradual improvements

Results within one month

More natural results
How Does Non-Invasive Lip Enhancement with LipLase Work?
The Fotona LipLase system works by delivering gentle yet effective laser energy into the deep tissues of the lip tissue. The laser is used to heat the oral mucosa and also along the lip line to define lips.  This mechanism stimulates natural collagen production to add volume and smooth out lip lines.  Additionally, this treatment can also be used to help with nasolabial folds.
What Should I Expect from Lip Augmentation with LipLase (Non-Invasive)?
The LipLase system is used on the inside and outside of the lips.  The protocol is designed to heat the lip tissue while causing micro disruptions in the deep tissue to stimulate collagen building. The result is  improvement of the texture and tone of the lips as well as smoother and a well defined lip border.   Reduction in lip lines is noticeable in 3 – 4 weeks.  We recommend not drinking any cold liquids for 1 hour after treatment.
Confidence is beautiful.  Begin your journey with a 30 minute consultation.
Are you considering lip augmentation? As you look into your options, we invite you to learn about LipLase, a non-invasive lip enhancement treatment that doesn't require needles.  If you live in Tysons Corner, Mclean, DC or DMV area,  contact us to schedule an appointment with a board certified doctor and surgeon.  call 703-888-8589
MOST SOUGHT AFTER PROCEDURES
Collagen Restoration & Fat Reduction Laser Treatments

Collagen Restoration & Fat Reduction Laser Treatments

Collagen Restoration & Fat Reduction Laser Treatments

Collagen Restoration & Fat Reduction Laser Treatments