Did you know that a hydrafacial for hair growth is an effective treatment to encourage hair growth? It's no secret that professional skin care treatments can effectively reduce acne and rejuvenate the skin. But with skin care as the intended treatment, how does a facial cleansing treatment help promote hair growth?
Dealing with a reduction in hair growth can be frustrating, and finding a solution can be difficult, but the answer to your problem might be a hydrafacial. Through patented technology, hydrafacial helps to remove blockages from pores and hair follicles.
In this article, we will discuss how hydrafacial can do more than just keep your skin clear, it can also promote the growth of your hair. We will cover how hydrafacial works, what you can expect from a hydrafacial treatment, and more!
Hydrafacial for Hair Growth
What is a Hydrafacial?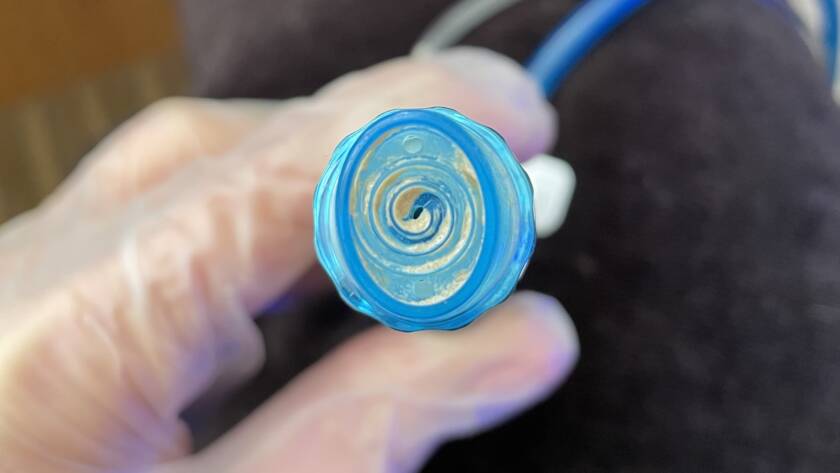 You may already be familiar with the process of receiving a facial – a hydrafacial for hair growth is an advanced non invasive treatment. Delivered by a machine with a wand attachment, hydrafacial uses gentle suction, exfoliation, and an array of specially designed serums in the treatment of your skin. These treatments last under an hour and promote the appearance of clean, clear, and youthful skin.
There are three steps to a hydrafacial: cleansing, extracting, and hydrating. Each of these steps works together to unclog pores, remove stubborn debris, and do more for your skin than you can do at home.
Hydrafacial can be used on the face, which is its most common use, but there is also an ability to have a hydrafacial specifically for your scalp. These treatments avoid the face and focus just on the scalp for the direct purpose of encouraging hair growth.
How Does Hydrafacial Promote Hair Growth?
By unblocking hair follicles that may be obstructed by oil, sebum, dirt, and debris, hydrafacial promotes the growth of these hair follicles. The treatment is gentle, which avoids damage to the follicles that might occur from other treatments. The first step of hydrafacial will clean, extract, and purify this excess material that is impeding your scalp and the hair follicles along the scalp.
The second step of a hydrafacial for hair growth is to exfoliate the scalp and apply a special serum to the pores and hair follicles on your head. The solution used is known as Hydrafacial Keravive Peptide Complex Solution, which provides nutrients to the hair follicles, including proteins that promote the growth of hair.
The third and final step of a hydrafacial for hair growth is to use a specialty spray that is used in hydrafacial. This is a spray that is similar to the serum solution applied to your scalp and its hair follicles in the second step. Most skin care specialists encourage continued use of this Keravive Spray in order to reap the continued benefits of your hydrafacial for hair growth.
Another way in which hair growth is encouraged through hydrafacial is the boosting of circulation to the scalp. This helps to help the scalp with its healing process and encourages the turnover of new cells, which will keep your scalp fresh and more productive.
What Are the Benefits of Hydrafacial for Hair Growth?
Hydrafacial Keravive is a special type of hydrafacial that uses the technology of hydrafacial to clear impacted hair follicles that may not be growing due to obstruction. The benefits of this treatment are astounding, and with continued use of the at-home spray and additional sessions, you can expect to see the following:
Hair growth

Thicker hair

Healthier scalp

Reduction in dandruff
Each of these benefits will help you to achieve the hair of your dreams from a hydrafacial with keravive treatment. The addition of the serum with proteins and nutrients which stimulate new hair growth boosts the already effective process of clearing the scalp.
Can You Get a Hydrafacial for Hair Growth Without Hair Loss?
Yes, you can! If you are worried about future hair loss or experience a dry, problematic scalp, you can also benefit from a hydrafacial with keravive treatment on your scalp. The issues that come from clogged hair follicles do not just impact hair growth, but they can lead to dandruff, scalp irritation, itchiness, or even some dermatological scalp conditions.
If you are looking to have a professionally cleaned scalp to ward off dryness or a flaky scalp, a hydrafacial for hair loss is a great option for you. It can also be a proactive measure to ward off future hair loss that you might experience from a problematic scalp.
A hydrafacial for hair growth can also be especially helpful for those who frequently use hair products which may lead to excess scalp buildup, impeding the shine and luster that your natural oils can add to your hair. In this way, you can see real results on your hair, making it feel silky smooth and appear healthier from taking care of your scalp properly.
What to Expect Before Your Hydrafacial for Hair Growth
When receiving a hydrafacial for your face, professionals discourage the use of any products that might irritate your skin. This same advice correlates to a hydrafacial for your scalp. Avoid the use of any products that you do not use regularly. In addition, you should avoid excess sun exposure to your scalp prior to your hydrafacial. Avoid scalp sunburn by covering your head in the days before your scheduled treatment.
Conclusion
In conclusion, while hydrafacial is a fantastic option for those looking for clear and supple skin, it is also equipped to help promote hair growth. You can expect to see results from your hydrafacial treatment in the appearance of the skin on your scalp and the growth of your hair. With your hair follicles unobstructed, you will notice new hair growth that you may not have received from other treatments.
If you are interested in receiving a hydrafacial treatment to encourage hair growth, please feel free to reach out to us for more information or to schedule your appointment. We are excited to discuss with you the ways in which we can help you with hair growth and the care of your skin.