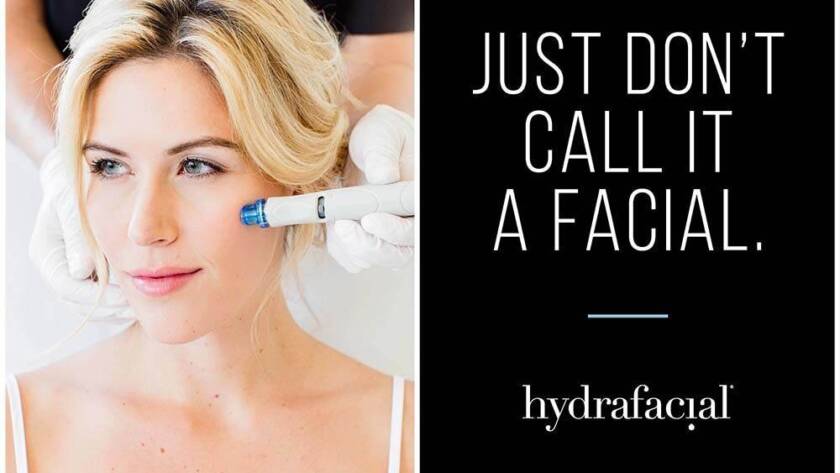 Hydrafacial vs. Microdermabrasion? Many skin care treatments promise to improve your skin, but what is the best one? This post will compare the two most popular skin care treatments, Hydrafacial and Microdermabrasion. 
Both procedures can be used to treat various skin issues, including acne, hyperpigmentation, and wrinkles. But which one is better? 
Hydrafacial treatments are one of the most effective ways to remove dead skin cells and minimize the appearance of fine lines and wrinkles. 
This article explains the differences between the two procedures and how the Hydrafacial may be an optimal choice for a younger-looking complexion.
What is a Hydrafacial Treatment?
A hydrafacial is a very popular facial treatment in the U.S. and is becoming more prevalent throughout the world. It's a relatively new facial treatment that combines several different technologies and procedures to provide a variety of benefits, including hydration. The skin is hydrated so that it looks and feels much healthier. It uses a series of high-powered pulsating jets of air, water, and microdermabrasion crystals to exfoliate the outer layer of the skin and improve the appearance of fine lines and wrinkles.
A hydrafacial is often referred to as a non-surgical treatment, but there are some essential differences between microdermabrasion and hydrafacial. The microdermabrasion crystals used in a Hydrafacial are different from those used in a microdermabrasion procedure, and the Hydrafacial does not use a scalpel. This allows the Hydrafacial to be done in less than 10 minutes, and most patients can return to work and normal activities within a few hours.
What Is Microdermabrasion?
When you think of microdermabrasion, you might imagine someone scrubbing your face with a cotton pad or even using a scrubbing brush. However, microdermabrasion isn't just a way to remove dead skin cells from your face—it can also be used to treat some skin conditions, including acne, hyperpigmentation, and rosacea. In fact, it's been used for more than 30 years to improve the appearance of the skin and reduce the visibility of fine lines and wrinkles.  
Microdermabrasion uses tiny crystals to exfoliate the top layer of the skin gently. These crystals are attached to a handpiece that is passed over the face or body. This allows the crystals to gently polish the skin, which helps to remove dead skin cells and debris and reduce the appearance of fine lines and wrinkles.
So What are the main differences between both procedures?
Hydrafacial vs. Microdermabrasion: the differences
Microdermabrasion is a popular treatment for the face and body. It's a non-invasive, painless treatment that uses tiny crystals to remove dead skin cells from the skin's surface.

 Hydrafacial treatments are more expensive than microdermabrasion, and they're used to address various skin concerns, including acne and scarring. The treatment uses a combination of high pressure and suction to extract impurities and bacteria from the pores, leaving your skin glowing and smooth.

 There are some benefits to both microdermabrasion and Hydrafacial treatments. Both procedures effectively remove dead skin cells, and they're both effective at reducing redness, inflammation, and hyperpigmentation.

 Microdermabrasion is also helpful in the treatment of acne. It's a good option for people who want to reduce the appearance of acne scars or those who want to reduce the size of their pores.

 Hydrafacial treatments are also helpful for treating acne. They can help to reduce the appearance of acne scars, and they can also be used to remove stubborn blackheads.
Pros of Hydrafacial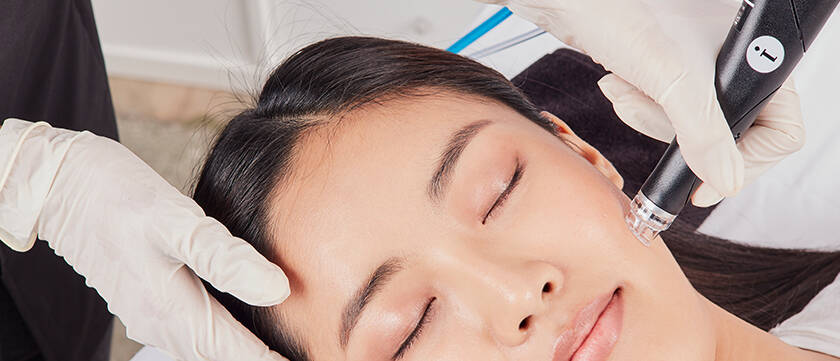 The HydraFacial is a non-surgical treatment that can improve the appearance of fine lines and wrinkles. It's a great way to remove dead skin cells without any downtime. This is a great way to keep your face looking young and healthy.
The HydraFacial can be used on the face, neck, décolleté, hands, arms, legs, feet, and even the scalp. It can remove sun damage, pigmentation, acne scars, and other skin conditions.
Hydrafacial vs. Chemical Peel: the differences
Hydrafacial is a very gentle and non-invasive skin hydrating and rejuvenating system.  It is similar to a chemical peel in that it uses alpha and hydroxy acids,  retinol, vitamin C and brightening serums to gently exfoliate the skin.   

Chemical peels are more intense and penetrate deeper into the skin to cause deep remodeling of the skin while removing several layers of skin in a short time frame.

Hydrafacial has no downtime.  The skin looks soft dewy and glows immediately after while chemical peels tend to cause redness and flaking of skin at the very least and may require downtime if a medium depth to deep depth peel is performed

Traditional chemical peels will give request quicker is a good way to go if you are looking to clear your skin quickly and are okay with having 3-7 days of downtime

Hydrafacial is gentle and can be performed frequently to achieve desired results without downtime.
Which one should you choose?
HydraFacial is more powerful than microdermabrasion since it targets specific problems like acne. However, it's also more intense because it can require a couple of treatments for significant results to appear.
HydraFacial is a 3 step program. The first step is the evaluation phase, where the results are viewed to select the best products and treatments for the best possible results. The second step is the HydraFacial which is advanced microdermabrasion and exfoliation treatment. The last step is the recovery treatment to cleanse and seal in the benefits of the HydraFacial and prevent further damage.
This treatment is anything but simple. It includes a series of deep cleansing treatments and extractions and other skin-conditioning services that leave you feeling and looking like a brand new person.
 Hydrafacial Procedure at En Santé 
The Doctor will perform a thorough skin analysis before the treatment to determine which treatments could be used, from standard to more advanced ones.
There is no magic formula for what to do with your skin. People are different, and so are their skin problems. The HydraFacial was designed to give skin its best chance of staying healthy and youthful-looking for years to come.
Makeup will go on better and last longer if you don't overdo it with foundation and concealer. If you want to reduce wrinkles and lines, it's better to opt for a HydraFacial as the results are cumulative, and you will see improvement in fine lines, wrinkles, acne, skin tone, texture, and overall skin health.
What Is the HydraFacial MD®?
The HydraFacial MD® is an affordable way to get beautiful skin, but it's also an excellent way to start your skincare routine. This unique treatment uses ingredients to boost hydration, brighten and firm, smooth, tone, and even your complexion.
How Does The HydraFacial MD® Work?
The HydraFacial MD is the only true, non-invasive device to achieve excellent, tangible results in a single treatment session. This is because, unlike other skin treatments such as microdermabrasion, chemical peels, or laser therapy, the HydraFacial MD is designed to be used in four different treatment steps to help resurface your skin in one quick visit.
Cleansing
As a result of this step, the impurities and dead cells on the skin will be removed safely and effectively via a unique applicator. With a unique applicator designed to peel away damaged layers gently, it manages to remove debris, dirt, makeup, and dead skin cells.
Acid peel
The second step of the Hydrafacial is the utilization of a peel. This step is customizable since each customer's skin concerns may differ. Skin concerns such as acne, hyperpigmentation, oily skin, and dryness can be reduced with glycolic and salicylic acid. 
Extraction
In the third step, a unique vortex technology pulls the impurities from the skin and deeply infuses Beta-HD serum that helps with soothing, hydrating the skin, and extraction. 
Hydration
This customized step incorporates antioxidants, vitamins, and conditioning agents that result in smoother, more hydrated skin. 
CONTACT US
So now you know about Hydrafacial vs. microdermabrasion, which one seems best for you? We believe the Hydrafacial is your best choice at our clinic because of its superior results. For all further inquiries, contact us at care@ensantemedicalspa.com