Lip Filler in McLean
Have you ever wanted to change the shape of your lips to get that Hollywood glam look? Or wished they were a little more plump and youthful in appearance? Dermal fillers for lips can help perfect your pout in as little as 30 minutes!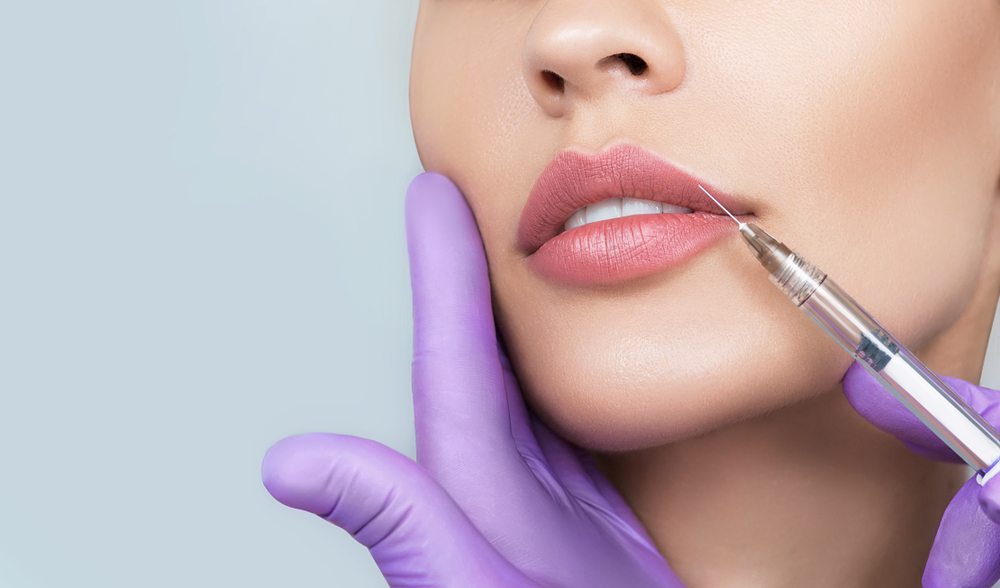 Why Choose Dermal Fillers for Lip Enhancement?
Lip fillers boost your appearance with no downtime necessary afterward!
They're safe and effective, plus dermal fillers are non-invasive, so the associated risks of lip implant surgery are eliminated.
What Do Dermal Filler Injections Feel Like?
You may be concerned about injections in general, but with lip fillers there is no need to be worried. Most patients report feeling a pinch and the sensation of pressure but nothing unmanageable. Lip fillers often contain lidocaine to maximize your comfort, and a topical anesthetic can be used as well.
When Will I See Lip Filler Results?
Immediately! Lip fillers work instantly, giving you the perfect pucker in no time. Full results are visible after around two weeks and can last for up to 18 months depending on factors such as the brand you choose! 
Am I a Good Candidate for Fillers for Lips?
Before receiving lip fillers, you should book a consultation with a skilled injector who can evaluate you to determine whether you qualify.
Generally, if you are healthy and have realistic expectations about what lip injections can do, you are a good candidate for fillers. 
Where Should I Go For the Best Lip Fillers in McLean?
Come to En Santé Clinic and Medical Spa, where you can choose from aesthetic treatments that help you look and feel your best at all times, including dermal fillers.
Call us today at 703-888-8589 to schedule your consultation, and be sure to ask about our membership options and new patient specials!
MOST SOUGHT AFTER PROCEDURES
Collagen Restoration & Fat Reduction Laser Treatments

Collagen Restoration & Fat Reduction Laser Treatments

Collagen Restoration & Fat Reduction Laser Treatments

Collagen Restoration & Fat Reduction Laser Treatments