Cheek Filler in McLean
If you weren't born with high cheekbones and full cheeks, you're still in luck. Dermal fillers can help you look like you were, giving you the boost of self-confidence you need!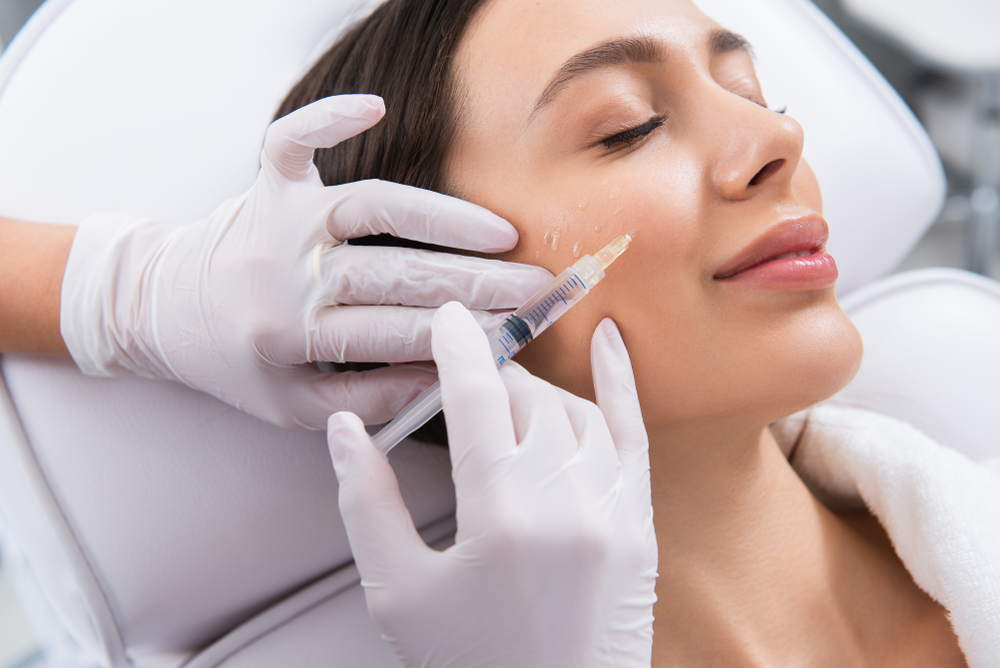 Why Choose Cheek Fillers?
Cheek fillers can give the effect of cheek implants without the risks and surgery. They improve your profile to give the illusion of the perfect bone structure without any downtime afterward.
Plus, you can be in and out of your filler session before your lunch break is over!
What Do Fillers for Cheeks Feel Like?
Virtually painless! Most fillers contain a numbing agent to ensure maximum comfortability.
A topical anesthetic is often used before injections as well. You may feel a slight pinch as the needle is injected, followed by a sense of pressure.
When Will I See Results From Cheek Filler?
Cheek filler results can be seen as soon as you look in the mirror. Final results are evident within 14 days.
If you notice swelling and bruising, don't be alarmed as this is completely normal and quickly subsides on its own.
Am I a Good Candidate for Dermal Fillers for Cheeks?
Are you over the age of 21 and a generally healthy person? Then you are most likely a good candidate for cheek fillers.
If you have a bleeding disorder, an allergy to any ingredients, or are pregnant or breastfeeding, cheek filler may not be right for you. To find out if you qualify, book a consultation with an experienced injector
Where Can I Get the Best Cheek Filler in McLean?
Dr. Coleman at En Santé Clinic and Med Spa is committed to making sure you look and feel your best, while also making sure that the cosmetic services you receive are safe and effective.
For your personally tailored aesthetic treatment plan including cheek filler, contact us today at 703-888-8589 to schedule a consultation. Level up your wellbeing with En Santé!
MOST SOUGHT AFTER PROCEDURES
Collagen Restoration & Fat Reduction Laser Treatments

Collagen Restoration & Fat Reduction Laser Treatments

Collagen Restoration & Fat Reduction Laser Treatments